Day 6 – Your favorite animal
Ooooh, this is a tough one! Disney has so many animals that I like.
Tigger!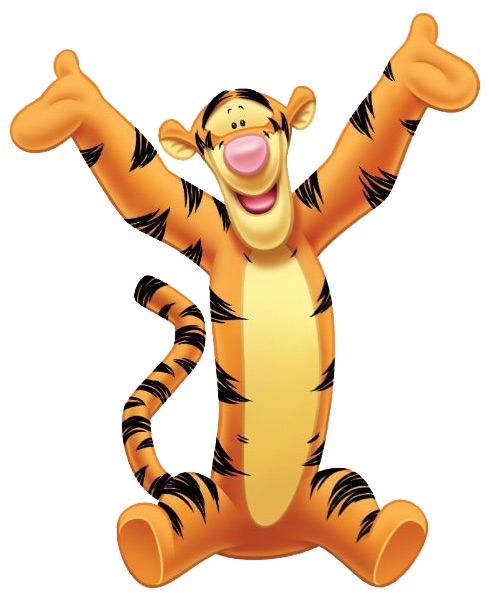 "Bouncing is what Tiggers do best."
I loved watching re-runs of The New Adventures of Winnie the Pooh (1988-1991) TV episodes when I was younger. I remember wishing I had a tail like Tigger, although I certainly did my share of bouncing around.
I haven't seen many of the animated movies, but I did see The Tigger Movie (2000) after its theatrical release. Most recently, I saw Christopher Robin (2018) in theaters with Al and two of our friends. It's one of the best movies I saw in 2018. If you haven't seen it, I recommend it (but have tissues handy!).
---
Come back tomorrow for a new post!
---
Until the next headline, Laura Beth 🙂