Day 14 – Your favorite kiss
Ellie and Carl Fredericksen, Up (2009)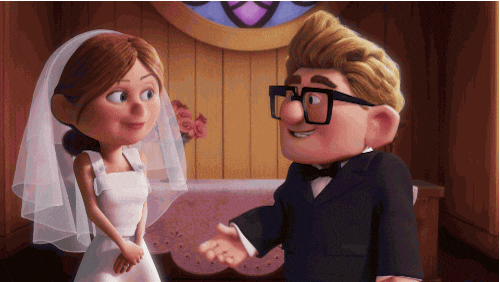 I'm already tearing up. The first 10 minutes of Up evoke so many emotions!
It's clear Ellie and Carl were meant for each other. I smile when I think of their wedding day and this kiss, because it's a sweet, wonderful moment of happiness and pure joy.
I won't spoil it for those who may not have seen it, but you've been warned. Have tissues ready.
---
Come back tomorrow for a new post!
---
Until the next headline, Laura Beth 🙂