Thanks, Daniel, for tagging me!
Here's the link to the post where I was tagged:
---
Rules
Thank and link back to tagger.
Credit to Daniel @ Page to Page
Listen to tagger's song requests! After you're done listening to the three songs the person who tagged you has chosen, choose a book that you think best goes along with that song and tell us why you chose it!
Request 3 songs of your own! Give any three songs (and your corresponding book choices that think go well with said song) you want for your taggers to listen and respond to!
Tag 5 people!
---
Daniel's Song Requests
Song: "Falling Apart" by Broods
Book: A Wrinkle in Time by Madeline L'Engle
I mean, the book starts with "It was a dark and stormy night," so you can only go up from there, right? I want to re-read this book this year. It's been forever!
—
Song: "Not What I Meant" by dodie
Book: Pride and Prejudice by Jane Austen
My mind immediately went to misunderstandings. I know I say "That's not what I meant" a lot! I think the assumptions and misunderstandings that occur between these characters fit perfectly with this song.
—
Song: "The Luckiest" by Ben Folds
Book: A Walk to Remember by Nicholas Sparks
Daniel, this song made me cry!
It's so hard to pick just one book for this song! Oh, man!
I knew a Nicholas Sparks book was perfect for this song. After much deliberation, I picked A Walk to Remember because I think the lyrics fit perfectly with how Landon eventually feels about Jamie. The tears, though. The tears.
---
Laura Beth's Song Requests
Song: "I'm Comin' Over" by Chris Young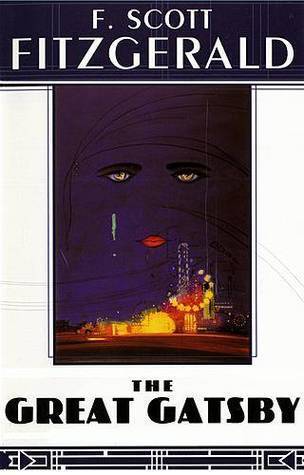 Book: The Great Gatsby by F. Scott Fitzgerald
I think this song about wanting to be with someone so badly, and getting closure later, can easily be paired with a classic like Gatsby.
—
Song: "Better When I'm Dancin'" by Meghan Trainor (The Peanuts Movie)
Book: Summer Boys (Summer Boys #1) by Hailey Abbott
When I need a pick-me-up, I'm drawn toward this song. I love how upbeat it is, and makes me want to move my feet! The same goes for Summer Boys and the rest of its series – It's such a fun series to get lost in. I saw a girl in my high school orchestra class reading it one day. Intrigued, I asked her about it. She graciously let me borrow the first book, and then I found the rest on my own, most through the library. It's definitely more on the "fluffy" side of reading, but I love the whole series. Now, I want to re-read all of it – Maybe this summer!
—
Song: "Sweet Caroline" by Neil Diamond
Book: Calico Joe by John Grisham
Whenever I hear "Sweet Caroline," I think of baseball! John Grisham's book is the perfect book for this song. In fact, when I first read this book, the song popped into my head a couple of times, and I found myself singing along!
---
Tag – You're It!
---
This was such a fun tag. I love books and music, and seeing this combination was challenging, but inspiring. Thanks again, Daniel!
---
Until the next headline, Laura Beth 🙂