Thanks, Jenna, for tagging me! After reading this post, go and check out Jenna's amazing blog, Bookmark Your Thoughts!
Here's the link to Jenna's post, where I was tagged:
—
I discovered I did this tag way, way back in March 2017. I think this was right after Tiana first posted it. But, I'm happy to do it again! And Jenna was so sweet to tag me!
Here's the link to my first post:
---
The Rules
Thank the lovely person who tagged you, spread the love.
Mention Tiana @ The Book Raven as the creator of this book tag.
Use the original tag image in your post. (However, feel free to add whatever other graphics your heart desires.)
At least tag 1 fellow blogger for this tag.
List the rules.
---
No Ideas but in Things
A book cover that perfectly expresses the novel inside it.
Catching Fire, Suzanne Collins.
The colors symbolize fire, and the mockingjay is a significant symbol on its own.
—
Dark and Lovely
A book cover that is so creepalicious you just want to eat it up.
Fallible Justice, Laura Laakso.
I was so thrilled to receive this book as an ARC. I was definitely skeptical at first, but this cover drew me in almost immediately.
—
Sugar Sweet
A cute cover that is so fluffy you want to give it a hug.
Love and Loyalty: A Felicity Classic 1, Valerie Tripp
How could you not love a girl and her horse?
—
The Simplistic Aesthetic
A book cover that stuns with the most minimalistic of design.
Columbine, Dave Cullen.
I really to need to re-read this and review it for the blog. I had the opportunity to listen to Dave Cullen lecture at my university, and then I interviewed him about the lecture and the book for the student newspaper. It was such a powerful experience. He also signed my copy.
—
Cover Envy
A book cover you wish you had on your shelves, but don't yet.
On The Come Up, Angie Thomas.
I just bought The Hate U Give during my most recent trip to Barnes & Noble, so this is a lesson in patience.
—
Travelling Abroad
A beautiful book cover featuring a country outside of your own.
Anna and the French Kiss, Stephanie Perkins.
I love the Eiffel Tower! Plus, I've heard so many good things about this book. I think it's time I add it to my upcoming TBR.
—
The Color Wheel
A cover that showcases one of your favorite colors.
Emerald Green, Kerstin Gier.
This is gorgeous! I think I need to further investigate this book, and the other two in its trilogy …
—
Switching Gears
A cover change that you absolutely adore.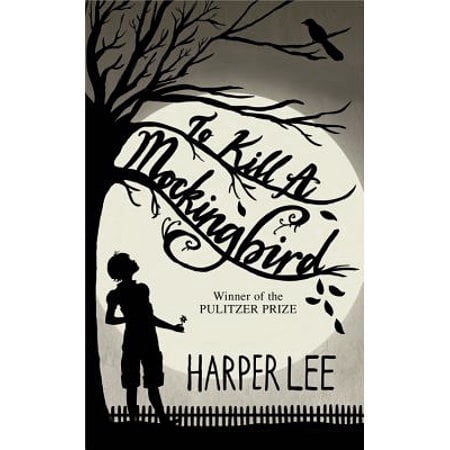 To Kill A Mockingbird, Harper Lee.
I love the cover change for the 50th Anniversary of the book's publication.
—
Oldie but Good
A favorite book cover of your favorite classic.
The Great Gatsby, F. Scott Fitzgerald.
This was the cover that drew me in, that started it all. I was assigned to read Gatsby in 12th grade, and I fell head over heels. I was drawn into Fitzgerald's own world as well, and wrote a research paper that year on his other books and his experiences as an American expatriate.
—
And the winner is…
Which cover mentioned above is your favorite?
This one. It's just gorgeous. I'm definitely looking closer at this book, and the Ruby Red Trilogy.
---
Tag – You're It!
---
Until the next headline, Laura Beth 🙂